Speer is now offering the performance of its Gold Dot Handgun ammunition for self-defense rifle applications with new Speer Gold Dot Personal Protection Rifle ammunition.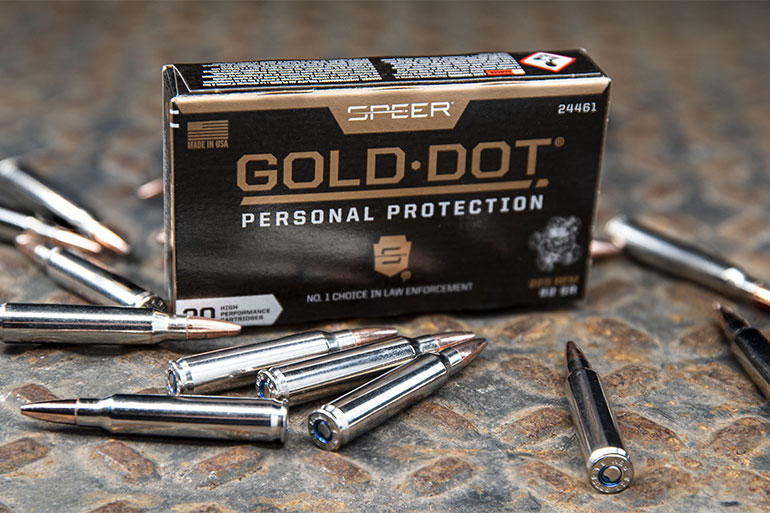 New Speer Gold Dot Rifle ammunition is engineered to provide industry-leading performance in FBI protocol testing through barrels less than 16 inches long.
The bullets loaded in the new Gold Dot Rifle ammunition line are built using Speer's exclusive Uni-Cor method. The jacket is bonded to the core one atom at a time, virtually eliminating core-jacket separation and creating a projectile that's accurate, tough and consistent through all common barriers.
Shipments of Speer Gold Dot Rifle ammunition have begun to arrive at dealers.
New self-defense rifle loads optimized for peak FBI protocol performance though barrels shorter than 16 inches
75-grain 223 Rem. recommended for 1-in-9-inch barrel twist or faster
55-grain 223 Rem. option offers reduced penetration for less risk to bystanders
Consistent penetration and expansion through common barriers
Extremely uniform jacket maximizes accuracy
Gold Dot technology virtually eliminates core-jacket separation
Nickel-plated brass
Reliable, sensitive primers
For more information, visit our website